JESS'S LONDON MARATHON
SMASHING THE RACE AND HER FUNDRAISING TARGETS!
4th October 2021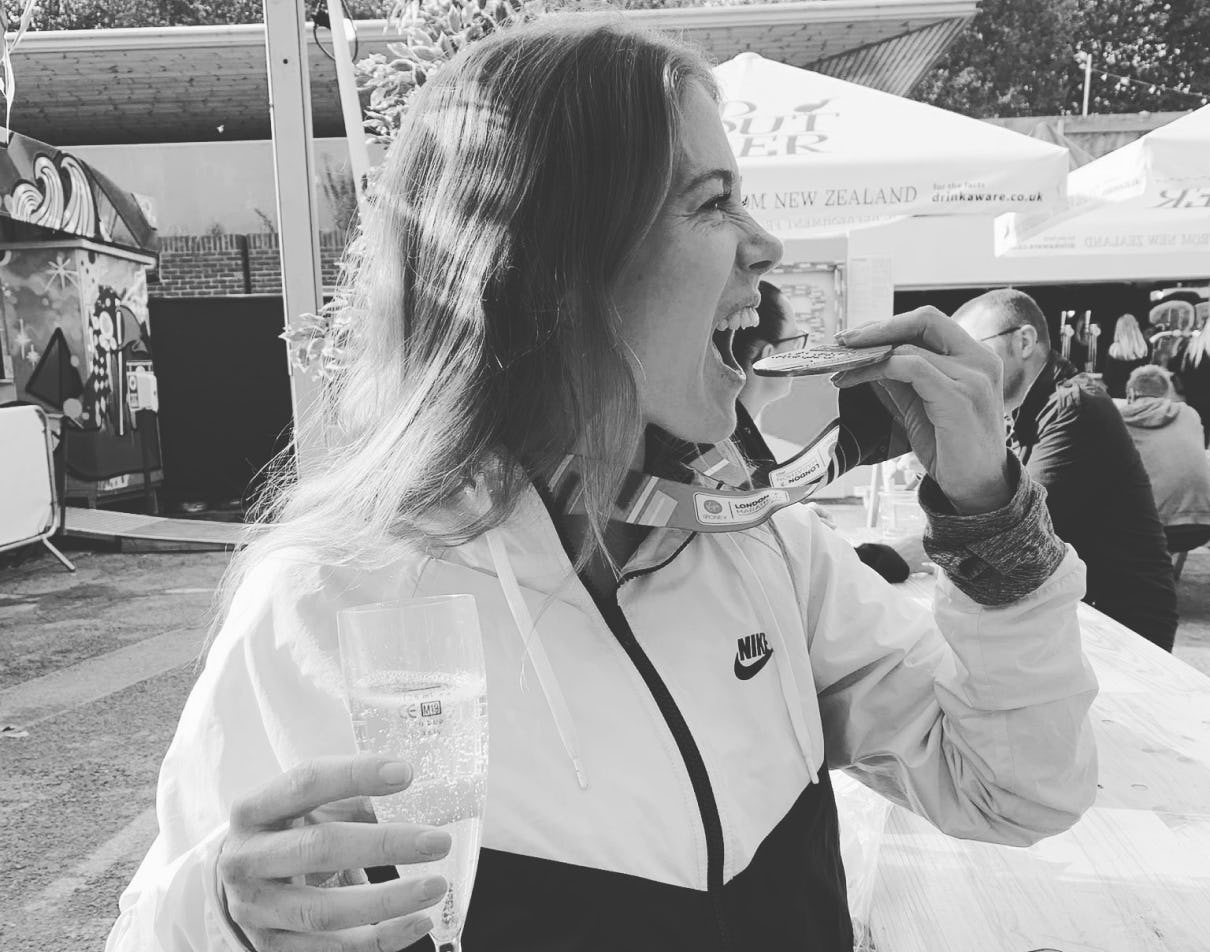 Our wonderful, witty, sometimes (always) competitive Jess Price, designer and illustrator extraordinaire at Still Curious, ran the London Marathon yesterday on behalf of Whizz-Kidz...

...and she completed the 26.2 miles in an awe-inspiring 3hrs 16 mins!

Having worked with children and young adults for many years, Jess was excited to have the opportunity to support Whizz-Kidz, a UK charity helping disabled children lead fun, active, more independent lives.

She ran her socks off for an incredible cause and absolutely smashed the race and her target, raising over £3,000.

Well done Jess – we couldn't be prouder!